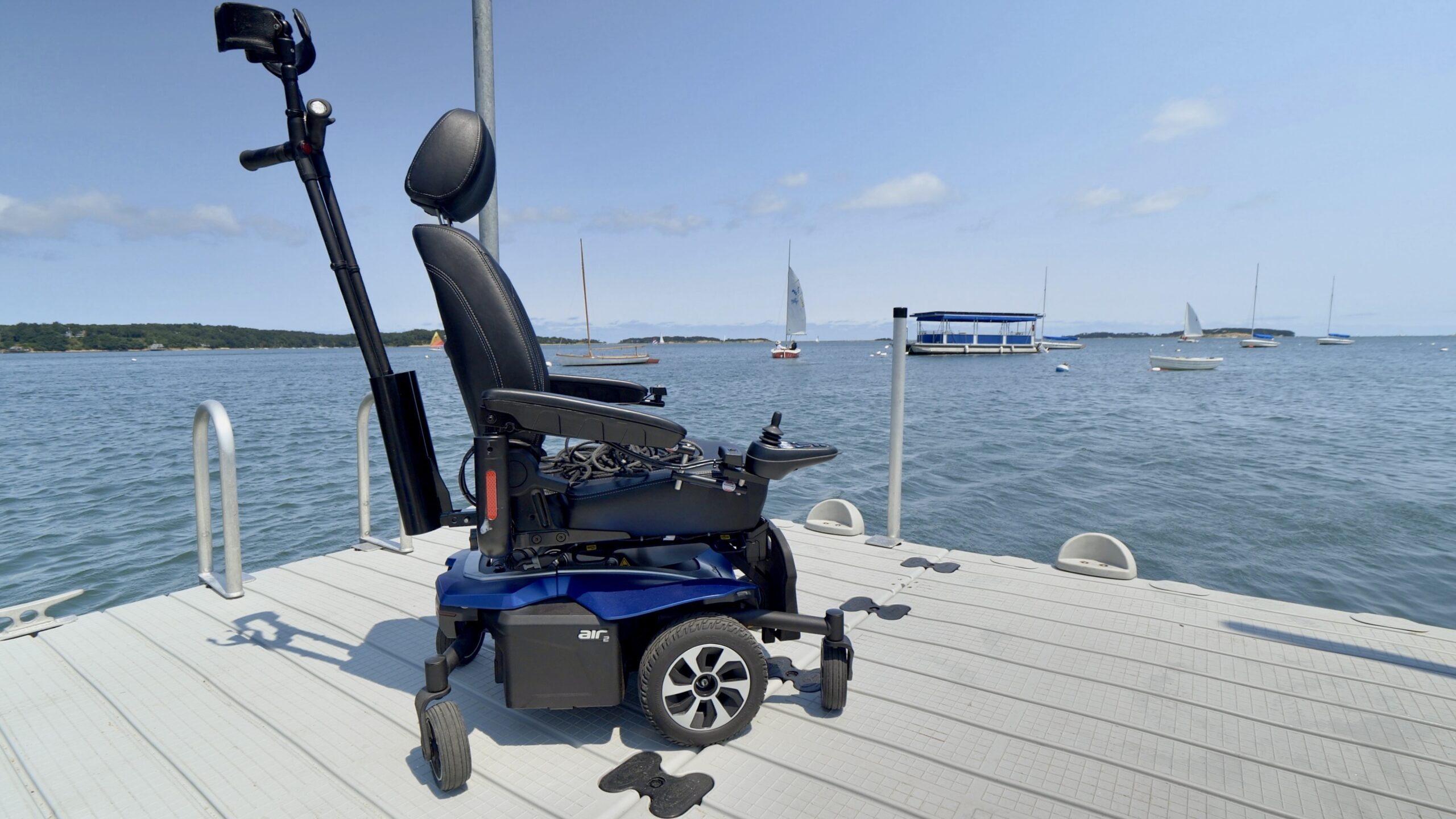 Universal Access
Outreach, Adaptive Programs, and Financial Aid
All citizens of a seaside community with a rich, maritime heritage should have the opportunity to develop skills and participate in marine-related activities.  These activities develop leadership, self-confidence, and teamwork skills and often lead to employment opportunities.  In addition, they provide recreation, education, environmental stewardship, and personal enrichment for all participants–youth, families, and adults.  Affordable, accessible marine-related programs are extremely limited in our communities.  PBCB fills this need and removes the barriers to participation.
PBCB offers our community affordable access to the water, manages regattas and other sailing events, and provides free community outreach through the following programs:
Adaptive sailing for people experiencing a range of mobility and cognitive challenges, made possible by our modified Flying Scot, experienced instructors, ADA accessible dock, hoyer lift, and new drop-off area

First Sail Field Trip for all 3rd graders from Brewster, Chatham, Eastham, Harwich, and Orleans elementary schools

Monday afternoon sailing for Monomoy Community Services summer camp kids

Home of the Monomoy Regional High School Sailing Team

Wednesday afternoon sailing for Cape Abilities Sailing Team

Blind and Visually Impaired Sailing

Council on Aging Senior Sailing: Brewster, Chatham, Harwich, and Orleans

We provide financial aid or scholarships…nobody will be turned away because of financial need!
Contact Mike Trovato at trovatom@pbcb.cc to inquire about participating in one of our accessible programs above!