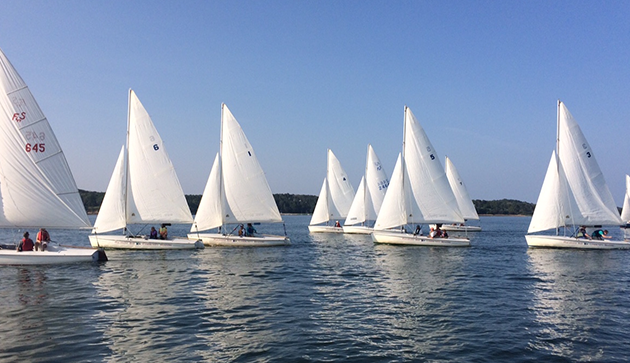 Sailboat and Kayak Reservations
Sailboat and Kayak Reservations
All boat renters are subject to a skills check to ensure safety.
Skills checks can be scheduled for an evening or pre-agreed upon time.
The rental period is 2.5 hours. 
Rental Season:  June 15 – September 3
The Pleasant Bay Pass provides access to the our facility so you can rent boats, participate in races and join our other community events such as Friday BBQ's and flotillas. 
Rental Office:  phone: 508-367-7099  email: boatrentals@pbcb.cc
For skippers:  read the Rental Rules and Sign the Waiver before you come:   RULES AND WAIVER
For Guests: Guest Medical Waiver
Rentals available for visitors:
Monday-Friday 1-3:30PM and 4:30-7PM / Saturday 9:30AM-12, 1-3:30PM / Sunday 1-3:30PM
Kayak: $40  Kayak All Day: $75
Sunfish, Laser, 420: $55 
Rentals available for Pleasant Bay Pass holders:
Only Pleasant Bay Pass holders have access to the Flying Scots and Catboats.  For unlimited access to the Bay and our core and beach fleets, purchase a Pleasant Bay Pass!
Rent a Sunfish
Rent a 420
Rent a Laser
Rent a Kayak
Reserve a Flying Scot
Reserve a Catboat
Simply Sail
Friday Night Racing
Catboat Rentals will be cancelled if wind exceeds 15mph. If winds are 10-15, you need to know how to reef!
Check the following weather sources before you plan your arrival: Willy Weather, Windy, NOAA, PBCB website