Summer Speaker Series: Voyaging Transatlantic – Marine Science Under Sail with Dr. Audrey Meyer Wright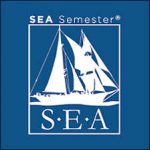 The Summer Speaker Series continues!
FRIDAY JULY 13th, 4:30 pm – 6:00 pm
Marine science research has been performed under sail since the earliest sea voyages in 3200 B.C., continuing until 1964, when Woods Hole Oceanographic Institute retired their ocean research ketch, R/V Atlantis. Sea Education Association has returned to research under sail, and have expanded their mission worldwide. Learn about Dr. Meyer's successes and challenges as she continues cutting-edge research under sail.
The Sea Education Association (creator of the Sea Semester programs for college and high school students) is an internationally recognized leader in undergraduate ocean education. Since 1971, they have equipped students with the tools to become environmentally literate leaders prepared to address the defining issue of the twenty-first century: the human impact on the environment.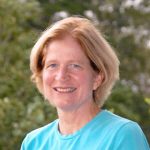 Dr. Meyer received her B.S. in Geology from Stanford University, and her Ph.D. from University of California, Santa Cruz, in Earth Sciences.  She worked for the U.S. Geological Survey in the Pacific Marine Geology branch then continued to become part of operations and science management team at the international Ocean Drilling Program (formerly DSDP).  Dr. Meyer's research interests span the distribution patterns and erosional and depositional processes of marine sediments; stratigraphy and evolution of ocean basins; paleoclimatology; evolution of coastal systems in response to natural and human-induced changes in environmental conditions. She is a leader in teaching science through investigative learning experiences for undergraduate students and has developed programs for teacher training in integrated Marine Sciences.