Since 2016, seniors from the four Pleasant Bay communities (Chatham, Brewster, Harwich, and Orleans) have been participating in our "Seniors Sailing" program. This summer, we again offered the opportunity to sail, free of charge, to 24 seniors from each of the four Council on Aging centers, doubling our 2017 offerings! We're thrilled to be able to do this and are so gratified to hear the participants unanimously proclaim the experience to be "awesome!"
It takes a fair bit of planning, coordination and good luck to pull off a successful Senior Sailing day. Each senior is accompanied by a guide from the town's Council on Again (COA) to ensure safe transition from PBCB's parking lot to the dock and boats. With guides and a PBCB sailing instructor, the seniors head out onto the magnificent waters of Pleasant Bay. For some, it's their first ever time sailing, while others may not have sailed in decades.
Our COA participants have been overwhelmingly positive about the value of their experience — therapeutic for mind, body and spirt. They get the chance to experience the joy and the thrill of sailing on Pleasant Bay, appreciate the marine environment, and engage with PBCB's corps of sailing instructors. One participant said, "When I was young, I adored sailing, but haven't had the opportunity to get into a sailboat for years, until now." Another exclaimed, "I'm so excited, I've been wanting to do this for so many years. This is truly a dream come true!"
PBCB is thrilled to bring such joy to our seniors, and is thankful to the COAs and all the generous donors, corporations and foundations who have supported this program's development. In just three years, demand for the Senior Sailing program has exceeded our ability to accommodate more participants. We are currently limited to twelve participants from each town's COA, and directors must discretely manage the application process because of its popularity with eager seniors. We are seeking additional funding to enlarge the program scope again for next year!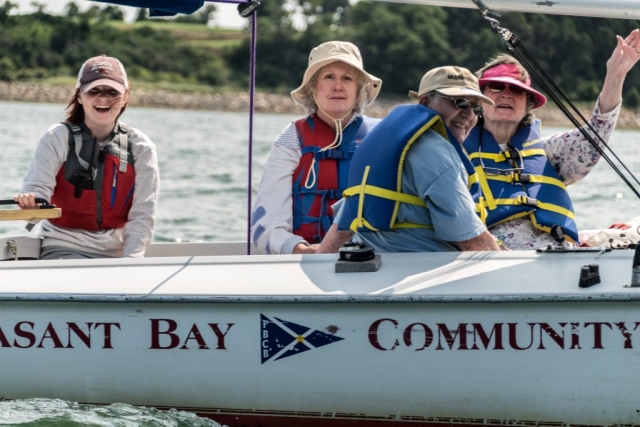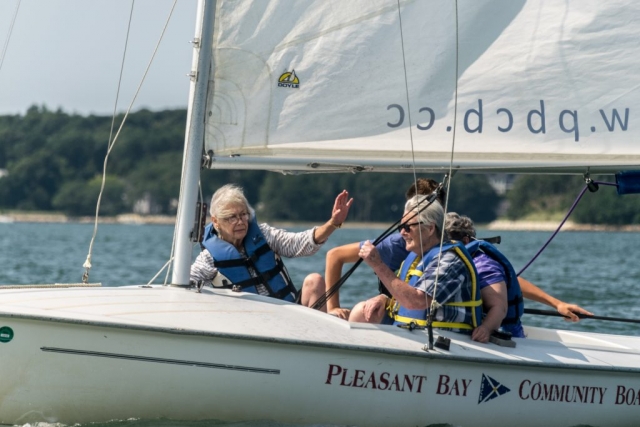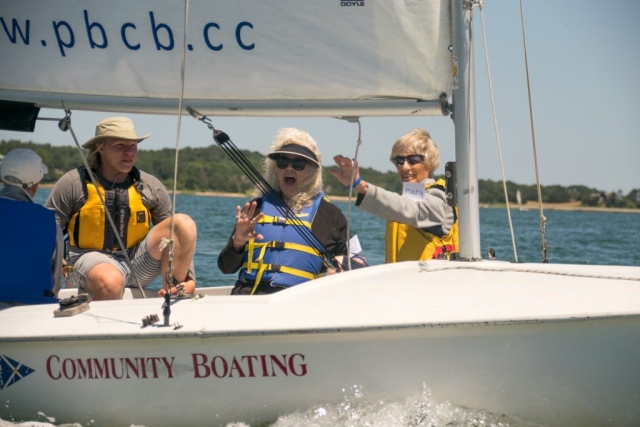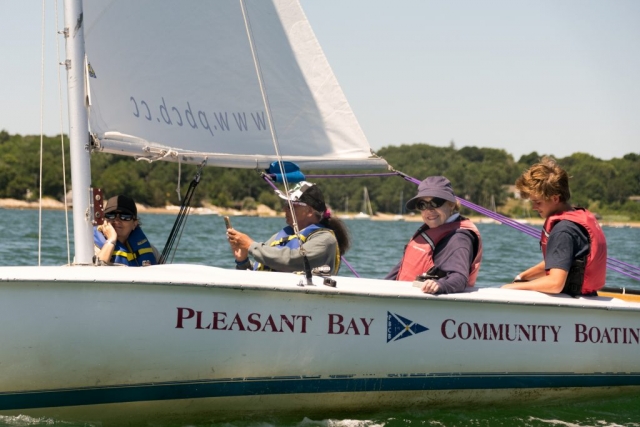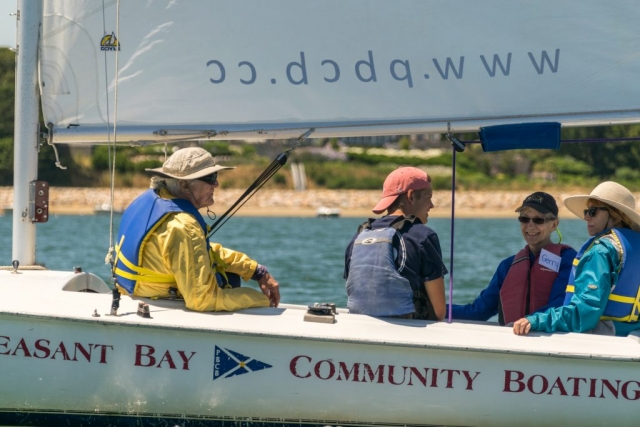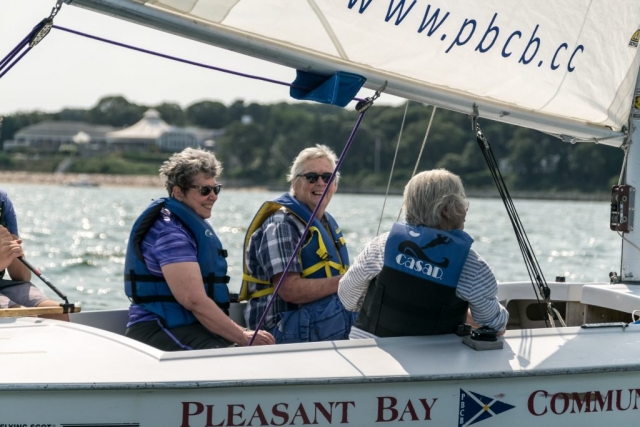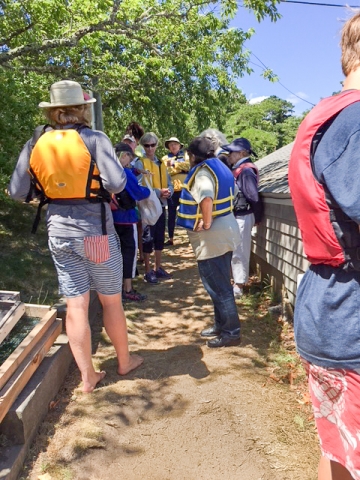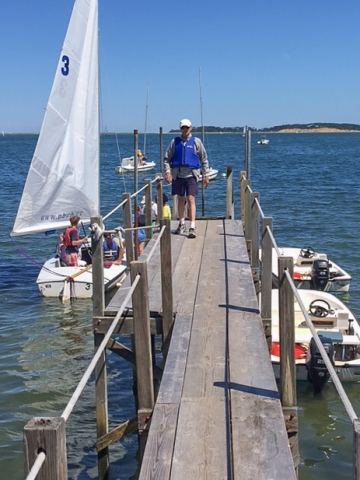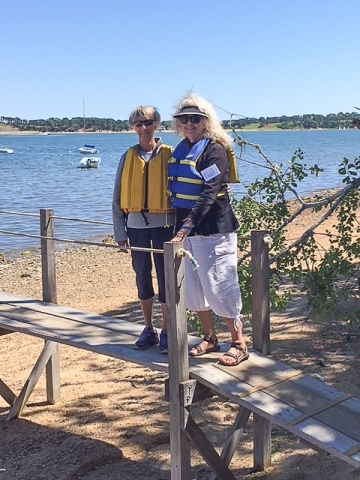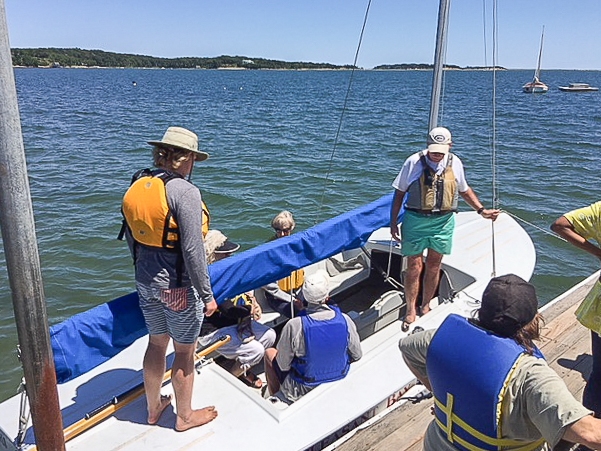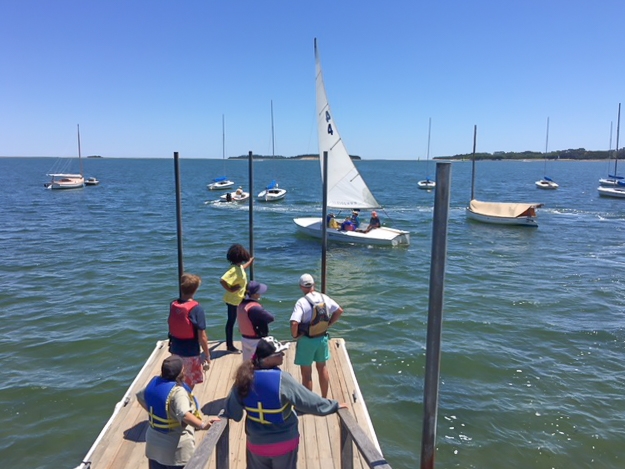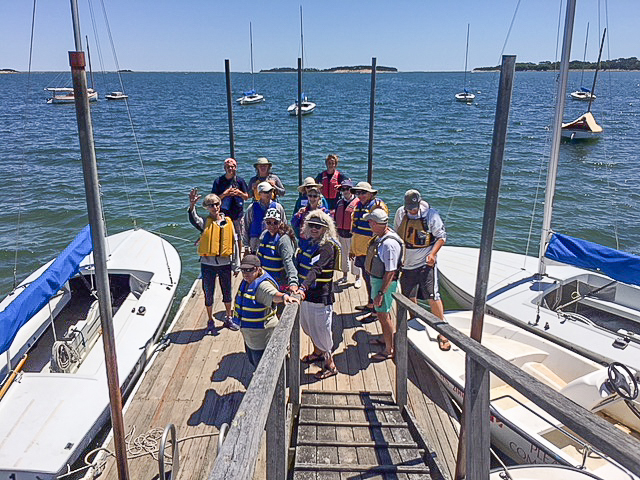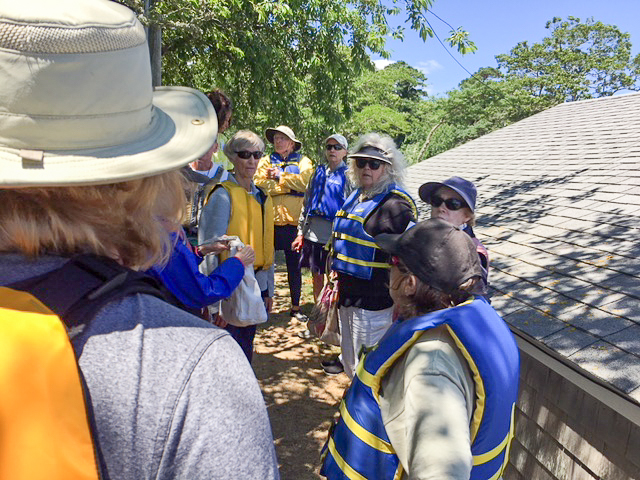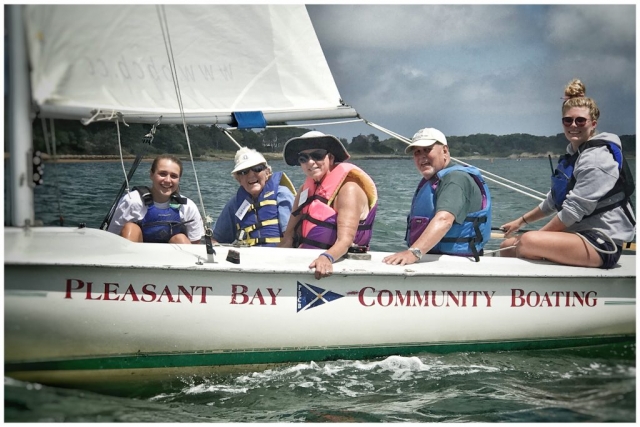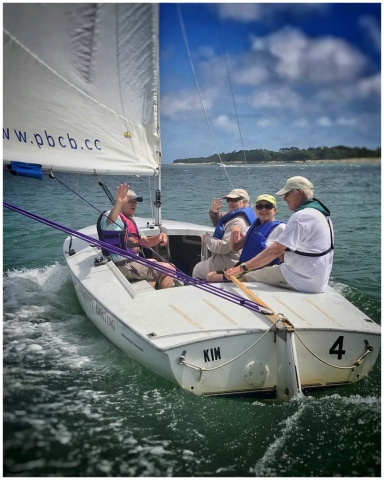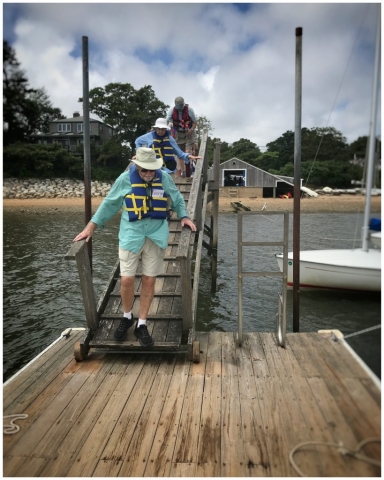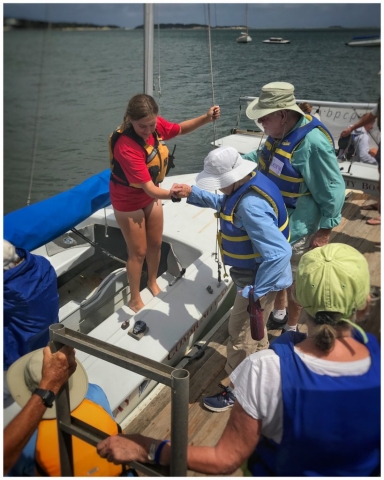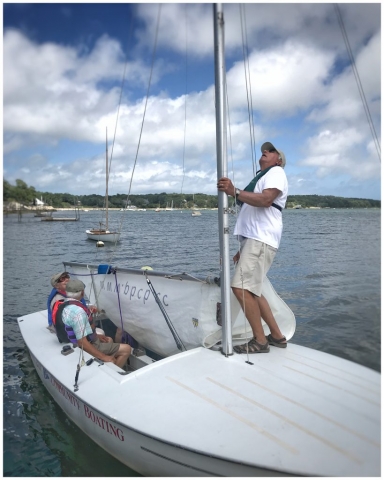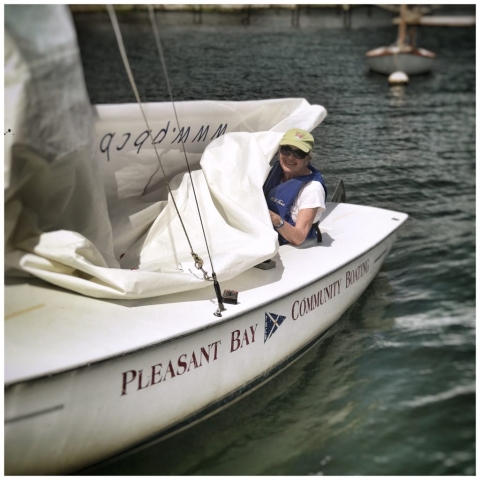 "I don't get out much. This outing on Pleasant Bay was a new beginning for me. It was so restorative."