Our work is is possible only because of generous community support.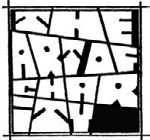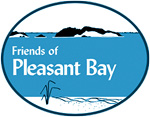 The Art of Charity
Dedicated to funding programs and organizations that benefit the children of Chatham, Massachusetts.
Friends of Pleasant Bay
With funding from Friends of Pleasant Bay we are able to offer PBCB's signature "First Sail" program for 3rd grade students in the Monomoy and Nauset school districts.
The Ryan Family Foundation
Funding from The Ryan Family Foundation supports our Special Olympics program, which offers free instructional and racing opportunities for Cape Cod Special Olympic sailors.
Partners
Media Partners (Cape Cod Chronicle, Cape Cod Media, Cape Cod Media Center, etc.)
Cape Cod Museum of Natural History
Chatham Marconi Maritime Center
Orpheum Theater
Pleasant Bay Alliance
Town of Chatham
Town of Brewster
Town of Orleans
Town of Eastham
Town of Harwich
Wequassett Resort and Golf Club
Northeastern University
Reserve Now