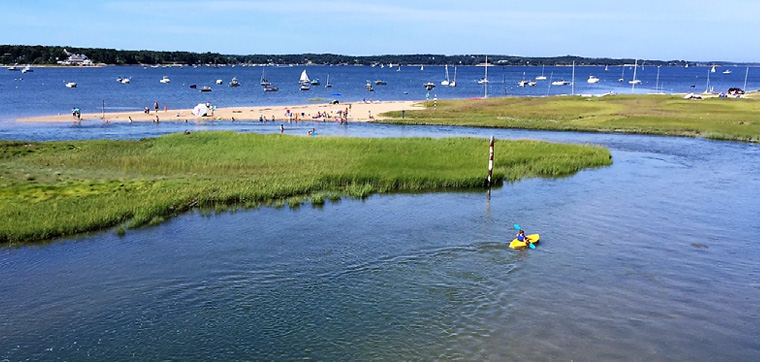 A world of wonder awaits on, in, and around the bay.
Birding the Open Sea
Adult/Family

Thursday, August 16

8:45 AM to 12:45 AM

Cost: $125

Limit 6

Instructor: Peter Trull
Pleasant Bay Community Boating will be offering an offshore birding and marine life trip on Thursday, August 16, 2018. This is a four hour off-shore trip aboard the F/V Kittiwake with Captain Kenny Eldredge out of Chatham, and led by ornithologist and field naturalist Peter Trull.  The Kittiwake is a clean, comfortable vessel that will carry the Captain, leader and 6 participants.  We'll have the opportunity to observe and photograph oceanic birds like Great, Sooty and Cory's shearwaters, Wilson's storm petrels, terns, jaegers, possible rare gulls and who knows what else, as well as the possibility of whales and dolphins.  Observing these birds at eye level, some at arm's length distance, can be a mind blowing, lifetime experience.  Many of these birds can only be seen far off-shore.  Please join us August 16th for a great trip.  Please contact Abby at PBCB (508-945-7245 or info@pbb.cc) to sign up.
Cost $125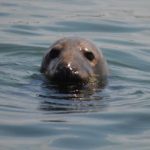 Birding Pleasant Bay by Land and Water
Adult/Family
Monday August 13, 2018
8 AM to 1 PM
Cost: $75/person
Limit 5
Instructor: Peter Trull
Pleasant Bay Community Boating will offer a birding program on water and land. Join one of the top bird experts on Cape Cod to learn about the magical world of birds while building a lifelong appreciation of these amazing and diverse animals. We'll explore the waters of Pleasant Bay and walk the Nauset Beach shorebird flats. We'll boat around Strong Island, observe diving birds and terns as they fish the waters of the bay. Explore the salt marshes to learn how birds have adapted to, and interact with the environment. While out on the water, observe seals, birds, and discuss the local geology. Then we'll observe several species of sandpipers, plovers, herons, and sparrows, searching for rarities all the while walking the Nauset tidal flats. If you love and want to learn about birds, this program is for you!
Sunscreen, hats, water bottle, and solid water shoes (no flip flops) are suggested. Please contact Abby at PBCB. (508-945-7245) or info@pbcb.cc
 Muddy Creek Restoration Kayak Tour
Family 10 years and up
Cost: $30 per person, 2 hour trip
Dates: 6/27 2pm, 7/11 12:30, 7/25 1pm, 7/31 5 pm, 8/8 11pm, 8/15 5:30, 8/22 11:30
Explore the newly restored Muddy Creek by kayak with experienced environmental scientists and observe the varied wildlife and new effects of the multi-year bridge reconstruction and restoration project to restore tidal flow into Muddy Creek. MEET AT JACKKNIFE COVE, at the head of Pleasant Bay.  Arrive a few minutes early.  Sweatshirt, sunscreen, hat, water bottle and solid water shoes required.  Tours may be canceled if winds are high.  Limit 12 people.
Pleasant Bay Estuary Kayak Tours
2 hours, $35
Come explore the wildlife and ecosystems that make Pleasant Bay unique!
Topics will include erosion, climate change, stewardship and more! Tours vary based on winds, tides, experience level, and participants interests.
Recreational Paddling
Our members can use kayaks in any of our three sessions (morning, afternoon, evening), pending availability seven days per week.
The Art of Aquaculture Excursion NEW
Family 10 years and up
9AM – 12PM
July 28 and Aug 18
Cost: $60 adults, $40 students
Hop onboard our new Floating Classroom (a 37' all-electric pontoon research vessel) for a hands-on introduction to aquaculture. Visit a locally owned oyster grant with "floating gear", learn the basic of biology of oysters, quahogs, "steamers", and bay scallops. Under microscopes, dissect and observe the delicate structures that allow food to be captured through the filter-feeding process. While transiting along the Pleasant Bay shoreline, learn about farming the sea and different techniques for raising shellfish here on Cape Cod. Tour the new PBCB upweller where we are raising baby quahogs and oysters. Complete the adventure with fresh raw oysters and lemonade once the vessel has returned to the dock. Shucking lessons included. Sweatshirt, refillable water bottle and solid water shoes required.
Limit 25 people